The future of
ADHD treatment
EndeavorRx is an FDA-authorized prescription digital therapeutic that targets cognitive processes involved in attention function.
Powered by our patented Selective Stimulus Management Engine (SSME™) technology, EndeavorRx is personalized and adaptive. Patient progress is monitored and optimized in real time – it adjusts difficulty levels and speed based on their performance.
As a safe, nonpharmacologic approach, EndeavorRx is changing the game as part of a multimodal treatment in pediatric ADHD.
Discover EndeavorRx
Improving attention

and capturing imaginations

Inspired by kids' passion for play, the treatment is delivered through an immersive video game experience.

While it may look like they're racing through worlds and capturing creatures, an algorithm is working behind the scenes to strengthen neural pathways associated with attentional control.

To preview the patient experience, download a five minute demo or watch our gameplay trailer.
Unlock your patients'
potential
FDA authorization supported by 5 clinical studies with over 600 children with ADHD.³
68% of parents reported improvement in ADHD-related impairments after two months of treatment.²
73% of children reported an improvement in their attention.¹
0% There were no serious adverse events seen in any clinical trials of EndeavorRx.3
¹ Kollins et al, Lancet Digital Health 2020. Data from a "Yes-No" Exit Survey.
² STARS-ADHD-Adjunctive: Kollins et al, npj digital medicine, 2021.
³ EndeavorRx Instructions for Use
Prescribing
EndeavorRx
Interested in using EndeavorRx in your practice? Here's what you need to know.
How To Prescribe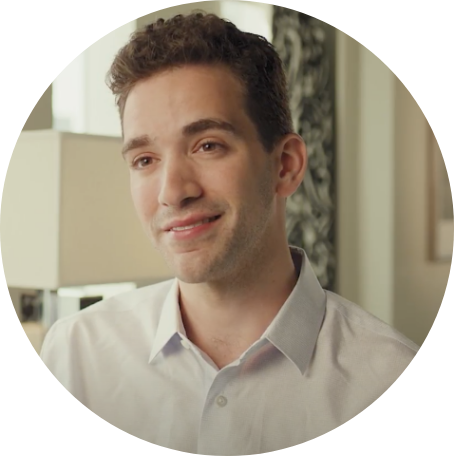 "EndeavorRx was designed to treat the attentional component of pediatric ADHD. A video game is designed just for entertainment – EndeavorRx is different. The digital therapeutic inside of it is an algorithm running behind the scenes… driving a patient forward in their treatment progression of ADHD, specifically targeting attentional control in that patient."
– Amiad Fredman, MD
"When you look at EndeavorRx compared to control, there's a significant amount of symptom improvement for patients in that 8-12 range that are utilizing it."
– Chris Dietrich, PA-C, PSY-CAQ, DCs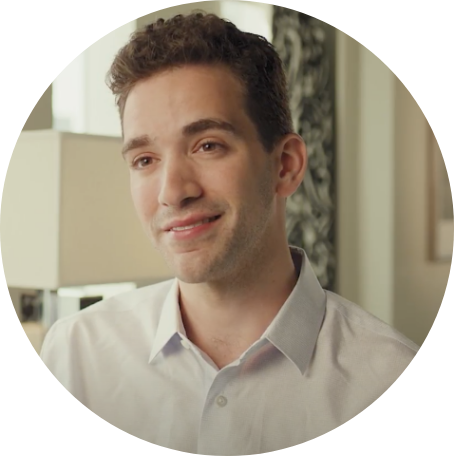 "EndeavorRx becomes a great tool that we have at our disposal that we can use and administer to patients at their own time and their own leisure at home and to be combined, up to the prescriber's discretion, with the other tools in the toolbox.
– Amiad Fredman, MD
"There's a tremendous need for new options for ADHD. We know that there's pathways that are underutilized, and I can commonly look at many patients that just aren't at full benefit."
– Chris Dietrich, PA-C, PSY-CAQ, DCs
EndeavorRx:
Indications, Safety and Cautions
Indications:
EndeavorRx is a digital therapeutic indicated to improve attention function as measured by computer-based testing in children ages 8-12 years old with primarily inattentive or combined-type ADHD, who have a demonstrated attention issue. Patients who engage with EndeavorRx demonstrate improvements in a digitally assessed measure, Test of Variables of Attention (TOVA®), of sustained and selective attention and may not display benefits in typical behavioral symptoms, such as hyperactivity. EndeavorRx should be considered for use as part of a therapeutic program that may include clinician-directed therapy, medication, and/or educational programs, which further address symptoms of the disorder.
Safety:
No serious adverse events were reported. Of 538 participants in trials supporting EndeavorRx authorization, 50 participants (9.3%) experienced treatment-related adverse events (probable, likely), and three participants experienced treatment-related adverse events with the digital control, in studies where a control was used. Associated adverse events included frustration (6.1%), headache (1.3%), dizziness (0.6%), emotional reaction (0.4%), nausea (0.4%), and aggression (0.2%). All adverse events were generally transient. Only 3 events led to device discontinuation, and no subject reported lasting or irreversible effects after discontinuation.
Cautions:
Rx only: Federal law restricts this device to sale by or on the order of a licensed health care provider. EndeavorRx should only be used by the patient for whom the prescription was written. For medical questions, please contact your child's healthcare provider. If you are experiencing a medical emergency, please dial 911. EndeavorRx is not intended to be used as a stand-alone therapeutic and is not a substitution for your child's medication.
If your child experiences frustration, emotional reaction, dizziness, nausea, headache, eye-strain, or joint pain while playing EndeavorRx pause the treatment. If the problem persists contact your child's healthcare provider. If your child experiences a seizure stop the treatment and contact your child's healthcare provider.
EndeavorRx may not be appropriate for patients with photo-sensitive epilepsy, color blindness, or physical limitations that restrict use of a mobile device; parents should consult with their child's healthcare provider.
Please follow all of your mobile device manufacturer's instructions for the safe operation of your mobile device. For example, this may include appropriate volume settings, proper battery charging, not operating the device if damaged, and proper device disposal. Contact your mobile device manufacturer for any questions or concerns that pertain to your device.